In space, no one can hear you giggle.
When Dylan and Ruth receive a mysterious toy they embark on a gravity-defying journey to the moon and beyond. Can they find a way to make it back home?
This is the story written by S.C. Pinney from which Tom Carson created the stage play produced by The Arts Engine. The book is designed and illustrated by Warren MacDonald. It is available for purchase ($15) at the Toronto Fringe Festival performances or by mail order from the publisher.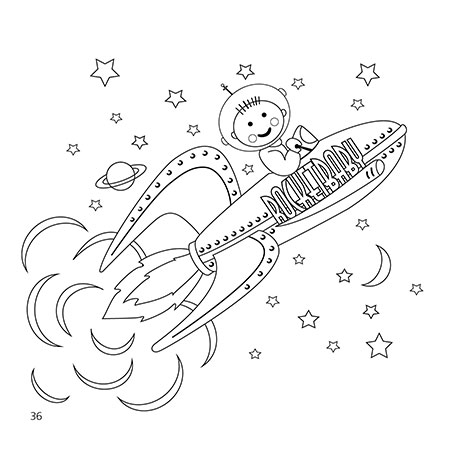 Rocketbaby
36 pages, 8"x8" paperback. Published July 2014.
ISBN 978-0-9732038-2-0
Books are available in person from the author or you can order from
Scarlet Cord Press by calling: 416-255-7831
or by emailing: warren@scarletcordpress.com
or by regular mail at the SCP address below.
Cost: $15 per book plus shipping and handling charges as applicable
(email SCP with your mailing address for the total cost).
Payment can be made by cash (in person), by cheque (in the mail, make cheques payable to Scarlet Cord Press) or by PayPal (all major credit cards, bank transfers and PayPal payments accepted).
Email SCP with your book order and we will figure the total cost (including shipping and handling, as applicable) and issue an invoice which can be paid by the method of your choice.



Scarlet Cord Press
Warren MacDonald, Publisher
26 Winslow Street, Toronto, Ontario M8Y 3C1 Canada

Book and website art and production by MacDonald Design.